Quality Inspector – Direct Hire
Quality Inspector – Direct Hire
Location: Danvers, Massachusetts
Job Category: Light Industrial
Job Description:
CoWorx Staffing Services has exciting new opportunities for Quality Inspectors in the Danvers, MA area! In this role, you will performs various quality audits and 1st piece inspections. This is a 2nd shift, direct hire position.
Responsibilities:
• Receive and comply with verbal and written directions
• Perform and/or produce all work and/or product in conformance with G&F quality and ISO 13485 standards. Performs 1s piece, in-process and final audit inspections at various steps in the manufacturing process
• Place nonconforming materials on "hold" for Material Review Board or instructs manufacturing departments on how to rework materials placed on "hold". Notifies floor supervisor of manufacturing processes that do not meet requirement or that vary from approved processes. Works with manufacturing to make scrap/rework decisions
• Check product against label descriptions during final audit
• Work with Production Workers to help resolve operator-related non-conformities
• Assist in the training of inexperienced Production Workers. Assists operators with labeling and production reporting. Prints labels needed on mainframe system as needed
• Perform studies and projects as directed and appointed by the QA Manager and/or QA Supervisor
• Complete Quality Assurance log sheets and reports this includes dimensional data, etc.
• Processing CAPA and MRBs
• Perform Internal Audits
Desired Background/Skills:
• At least 18 years old
• A minimum of 4 years of Quality experience is required
• Experience working with an ERP system a plus
Other Information:
Shift available:
• 2nd shift
Competitive Company Benefits:
• Medical, Dental, and Vision Insurance
• Paid Time Off
• Paid Holidays
• 401k with Company Match
Don't miss out on this exciting opportunity to join a hard-working, supportive team – apply with us today to get started!
#CB
#INDT3
#ZIP
Interested candidates please reference job code 202960 when responding to this ad.
---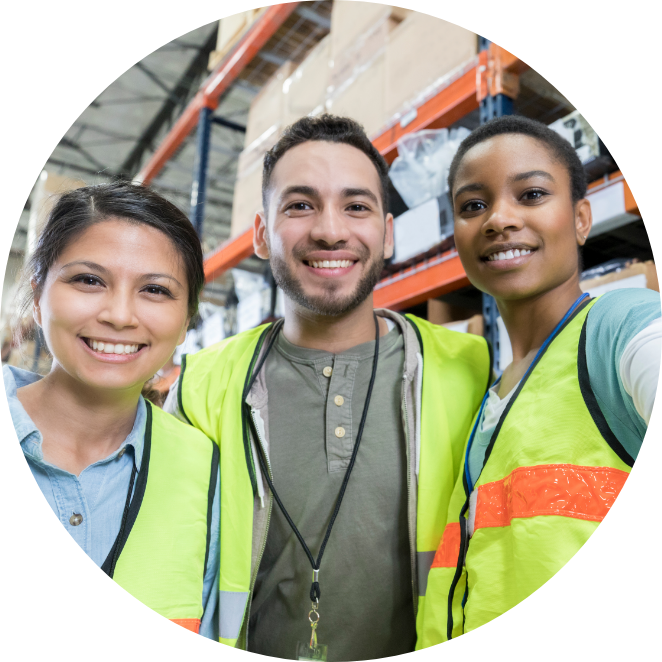 About us
CoWorx is more than just a job placement agency. We'll work one on one with you to
make sure we find the best fit for you while still getting you to work as fast as possible.

For over 40 years we have been a staffing leader, placing talented people with great
organizations all across the US. We attribute our success to our unmatched commitment to
people; our field talent, our clients and our employees.

Find out what it's like to partner with an employment agency that truly cares and supports
you through your job search process.