Production Operator – Sandblaster
Production Operator – Sandblaster
Location: Portsmouth, New Hampshire
Job Category: Light Industrial
Job Description:
Ionbond is hiring 1st shift Entry Level Production Operators (Sandblasters) to coat metal products. Starting at $17/hr DOE. Mon-Fri 6am-2pm (will eventually shift to 4 days/week for 10 hour shifts Mon-Thurs)
Perform a variety of assigned functions and procedures related to the coating process in a consistent manner, meeting company and customer specifications, obeying safety regulations, quality regulations, corporate requirements and production standards. These functions include, but are not limited to, blasting, fixturing, cleaning, inspecting, and assisting machine operators and other departments as needed to achieve on-time order delivery.
Responsibilities:
• Receives job assignments, instructions and related documentation from supervisor.
• Obtains tools, equipment, fixtures, parts and components for work assigned as necessary.
• Utilizes the prescribed methods and process paths required to effectively perform pre-coating and post-coating functions.
• Works from process path sequences, instructions and specifications with direction from supervision.
• Performs approved operating functions – tools/parts handling, cleaning parts, fixturing, loading, unloading, etc.
• Perform functions in a precise, accurate and compliant method which will ensure compliance with customer requirements and quality standards, optimize production efficiency, and promote cost awareness/control throughout all assigned operational stages.
• Examines/inspect pre and post of all tools/parts for damage and/or defective cleaning and performs necessary re­work promptly and at minimum cost.
• Records all process control information and data as specified and reports all exceptions to standard procedures and expected results.
• Performs other related work as apparent or assigned.
Desired Background/Skills:
• Must be at least 18 years old
• Previous manufacturing experience is preferred but not required
• Good team player, multi-tasker
Other Information:
Working at CoWorx means you are eligible to receive:
• Health, Dental, and Vision coverage
• 401(k)
• Disability and Life Insurance
• Critical Illness with Cancer Benefits
• Behavioral Health
• Accidental Insurance
• And more!
Plus, working at CoWorx always means weekly on-time pay checks, our employee referral program; peak season pay rates, raffles, contests, awards, a top-notch safety team dedicated to your well-being, and experienced team members here to support you on your employment journey.
Don't miss out on this exciting opportunity to join a hard-working, supportive team – apply with us today to get started!
#INDT5
#CB
Interested candidates please reference job code 209238 when responding to this ad.
---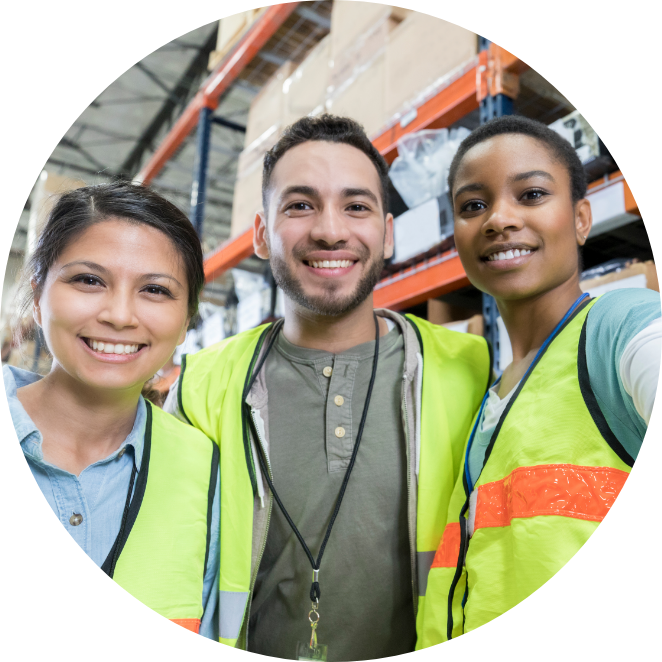 About us
CoWorx is more than just a job placement agency. We'll work one on one with you to
make sure we find the best fit for you while still getting you to work as fast as possible.

For over 40 years we have been a staffing leader, placing talented people with great
organizations all across the US. We attribute our success to our unmatched commitment to
people; our field talent, our clients and our employees.

Find out what it's like to partner with an employment agency that truly cares and supports
you through your job search process.