Product Innovation Program Manager
Product Innovation Program Manager
Salary: $100000.00 - $120000.00
Job Category: Engineering
Job Description:
CoWorx Staffing Services has an exciting new opportunity for a Product Innovation Program Manager in Sanford, ME. This is a direct-hire opportunity working with a established manufacturing company.
The Product Innovation Program Manager is responsible for driving future innovative product solutions and for specializing in the identification, development, and commercialization of new products – from concept to implementation. The Product Innovation Program Manager will work closely with Customers, Sales, Marketing, Operations, Engineering, Quality, and Finance teams
Responsibilities:
• Direct supervision of assigned employees including interviewing, hiring, and training employees; planning, assigning, and directing work; appraising performance; rewarding and disciplining employees; addressing complaints and resolving problems.
• Plan and manage all aspects of New Product Development projects, instilling a sense of urgency with the cross-functional team to meet customer quality and delivery expectations.
• Direct design-focused profit improvement initiatives and evaluate proposals from the Operations and Supply Chain teams to ensure product quality and customer satisfaction. Track impact of all projects within the category.
• Lead cross-functional teams and development activities to meet program objectives including scope, budget, and schedule.
• Drive process improvement in all areas within the NPD.
• Drive to complete new product development process from initial idea conception through product launch, including internal iterative testing, and real-world testing with customers. Schedule and manage product development and launch tasks for engineering department.
• Focus on customer solutions that increase customers' sales or reduce their costs.
• Anticipate future customers' needs by designing flexibility into product, providing just enough flexibility for solution to apply to many customers without significantly increasing overall cost of solution.
• Coordinate with sales department to focus on solutions with greatest market potential.
• Visit customer with Sales Reps.
• Generates innovative concepts for new products to meet customer expectations.
• Provide competitive product analysis.
• Support strategic brand initiatives.
• Develop annual budgets for all NPD projects.
• Reinforce associates' awareness of keeping the customer's end use and needs in mind with every task they do.
• Provide value to our customers by using Lean tools and concepts to identify and eliminate waste in all forms (scrap/rework, transportation, motion, waiting, inventory, over production, over processing, and under-utilization of people).
• Uses systemic thinking by seeing processes from end to end and works to challenge the status quo to eliminate the root cause of problems.
Desired Background/Skills:
• Must be at least 18 years old.
• BS Degree in Engineering required.
• Min 10 years relevant product engineering experience within a manufacturing environment.
• Min 5 years in a leadership role.
Other Information:
Benefits:
• Medical
• Dental
• Company Paid Health Reimbursement Account
• Flexible Spending Accounts
• Gym Membership Reimbursement
• Life Insurances
• Employee Assistance Program
• 401(k)
• Company Profit Sharing
• Paid Time Off
• And More!
Don't miss out on this exciting opportunity to join a hard-working, supportive team – apply with us today to get started!
#INDT5
#ZIP
Interested candidates please reference job code 209046 when responding to this ad.
---
Similar Jobs
Assembler - ALL SHIFTS

---
Location: Sanford, Maine
Job Category: Engineering
Apply Now Job Description: A highly regarded Maine company is opening a 2nd location in Sanford. They are looking to...
Product Innovation Progra...
---
Location: Sanford, Maine
Job Category: Engineering
Apply Now Job Description: CoWorx Staffing Services has an exciting new opportunity for a Product Innovation Program Manager in Sanford,...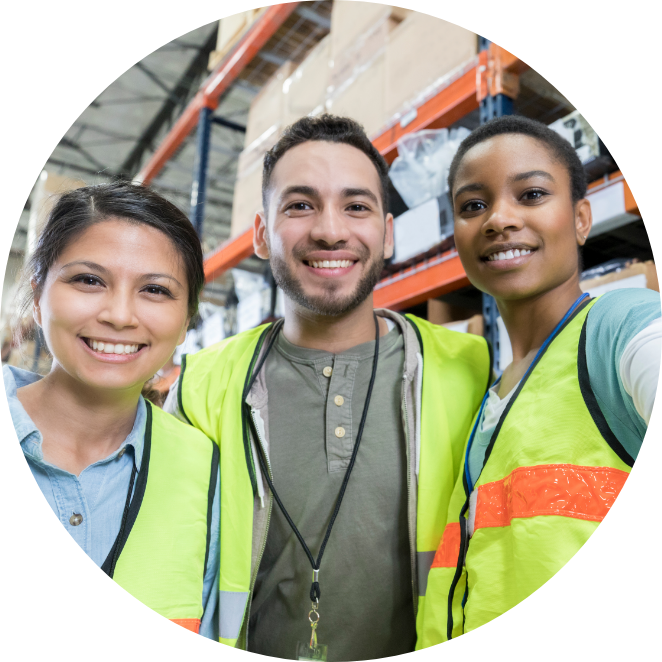 About us
CoWorx is more than just a job placement agency. We'll work one on one with you to
make sure we find the best fit for you while still getting you to work as fast as possible.

For over 40 years we have been a staffing leader, placing talented people with great
organizations all across the US. We attribute our success to our unmatched commitment to
people; our field talent, our clients and our employees.

Find out what it's like to partner with an employment agency that truly cares and supports
you through your job search process.