Print Lead Technician- Direct Hire
Print Lead Technician- Direct Hire
Location: West Springfield, Massachusetts
Job Category: Light Industrial
Job Description:
CoWorx Staffing Services has an exciting new opportunity for a Print Lead Technician. This is a first shift, direct hire role offering excellent benefits and great pay!
The Print Lead Technician ensures that print department safety, quality, and productivity is maintained and will lead by example. The position will have some supervisory responsibilities to ensure that there is a strong safety culture in place and that GMP and housekeeping policies are adhered to.
Responsibilities:
• Work with Print Operations Leader to set up presses and assign staff to ensure production schedules are met
• Coordinate and conduct Preventative Maintenance on the equipment
• Assist Print Technicians troubleshooting quality issues and equipment malfunctions. Provide machine and process problem solving and root cause analysis
• Coordinate and assist in deep cleaning and equipment per SQF requirements
• Ensure Production and quality data is timely and accurate
• Observe Print Technicians and assess capabilities. Provide training to correct gaps
• Provide direction for Print production team (in the absence of the Print Operations Leader, (POL), OR (as assigned by management)
• Inspect all new artwork to ensure its consistent with customer request; and note any improvements necessary
• Maintain a high degree of visibility and accessibility to answer questions and assist with production, quality or personnel issues when needed
• Promote teamwork among team members and support groups using good communication skills.
• Meet daily production schedules and customer requirements.
• Support, implement and monitor Print operations practices, standards, and processes for set-up and machine operation, preventive and predictive maintenance, work order management and scheduling, and data base management
• Identify and implement cost savings ideas and waste reduction opportunities
• Review shift efficiencies and other KPl's to assure production goals objectives are continuously met. Assist with planning and coordinating weekly staffing requirements (overtime, temporary associates, PTO coverage)
• Promote, audit and support quality systems, SQF and GMP's
• Support corrective action investigations and resolution planning
• Promote, audit, develop and support safety systems and procedures — S.T.O.P.
• Support strategies and practices to achieve established yearly departmental goals
• Ensure the 5S programs are in place and functioning to promote a clean work environment
Desired Background/Skills:
• Associates Degree in Printing Technology (preferred), with at least 1 year experience in a lead role, or a minimum of 3 years progressively responsible dry offset multi-color printing experience with experience in a lead role
• Mechanical aptitude. Ability to read/understand electromechanical schematics
• Previous experience setting up and operating high speed (200+ppm), multi-color, dry off-set printing machines.
• Previous experience leading teams and training
• Experience printing on round, plastic parts a plus.
• Experience in a manufacturing/production environment
• Ability to adapt and learn manufacturing equipment and processes
• Computer skills — Microsoft office
• Schedule flexibility — must be able to meet and communicate with all shifts as needed
Other Information:
Company Benefits
• Profit Sharing
• Premiere Medical plan
• 401K plus company match
• Generous PTO
• Low turnover;, many long-term employees.
Don't miss out on this exciting opportunity to join a hard-working team: apply with us today to get started!
#CB
#INDT3
#ZIP
Interested candidates please reference job code 206954 when responding to this ad.
---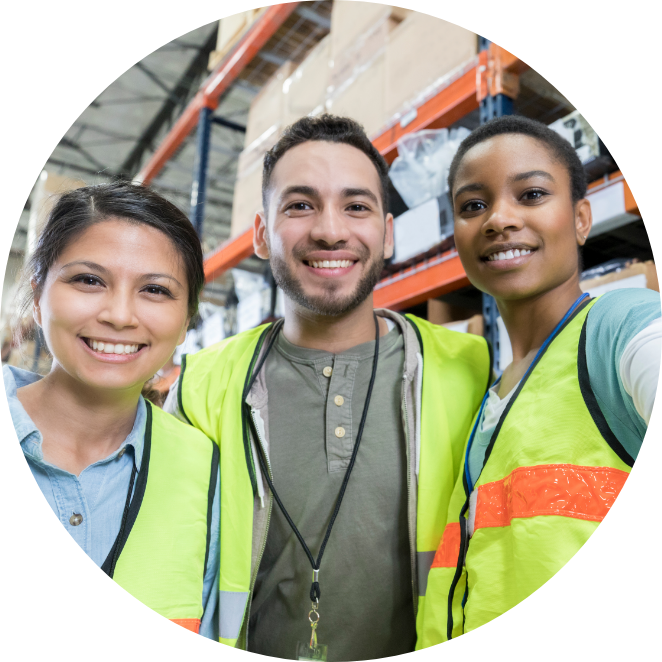 About us
CoWorx is more than just a job placement agency. We'll work one on one with you to
make sure we find the best fit for you while still getting you to work as fast as possible.

For over 40 years we have been a staffing leader, placing talented people with great
organizations all across the US. We attribute our success to our unmatched commitment to
people; our field talent, our clients and our employees.

Find out what it's like to partner with an employment agency that truly cares and supports
you through your job search process.