Master Craftsperson- Electrician
Master Craftsperson- Electrician
Location: Newington, New Hampshire
Job Category: Light Industrial
Job Description:
CoWorx Staffing Services has an exciting new opportunity for a Master Craftsperson for a busy manufacturer in Newington NH. This is a Direct Hire, Monday-Friday, 2nd shift position (Evenings 3pm-11pm) offering excellent pay and benefits.
Responsibilities:
• Installation and modification of electrical systems and controls.
• Troubleshooting of control systems and PLC.
• Ability to work with other trades, manufacturing personnel, engineers and supervisory personnel to develop and implement changes to electrical systems and controls.
• Ability to work with energized equipment to facilitate troubleshooting.
• Work as a team player to facilitate the objectives of the Maintenance Department.
• Analyzes prints, schematics and manuals of electrical systems to determine efficient installation, upgrade and troubleshooting of electrical systems.
• Diagnoses causes of electrical problems or failures to identify required equipment and system repairs.
• Inspection of electrical systems and their components to evaluate condition, recommending preventive maintenance and identification of necessary repairs.
• Installs electrical system components to provide enhanced or upgraded capabilities.
• Repairs electrical components and systems to ensure safe and proper working condition.
• Prepares written materials to document activities and convey information to co-workers.
• Completes scheduled rounds to inspect building, structures and grounds to identify areas needing repair.
• Assist supervisory personnel with identification of needed parts and materials for ordering.
• Coordinates with supervisory personnel and other members of Maintenance Department and operations personnel to troubleshoot and complete projects.
• Follows verbal and written instruction and is accountable for his/her actions.
• Follows safety guidelines (PPE, etc.) and demonstrates safe work practices. Ability to perform tasks in a safe manner, following plant safety rules, including Lockout/Tagout.
• Adheres to the safety and quality standards (goals and metrics) of the organization while working within a team environment.
• Accepts increased responsibility and is accountable for his/her actions.
• Promotes job and process improvement as it relates to the department.
• Safely operates various hand and power tools.
• Responds to multiple assignments in a timely and efficient manner.
• Overtime may be required, based on business need; regular attendance required.
Desired Background/Skills:
• High school diploma or equivalency required.
• Licensed Journeyman Electrician, preferably from New Hampshire. Equivalent industrial experience will be considered as alternative to Journeyman's Licensure.
• Knowledge and understanding of applicable codes, including National Electrical Code.
• Two or more years of industrial experience strongly preferred.
• Must supply own tools per a provided tool list.
• Ability to use electrical test equipment (i.e. multi-meter).
• Knowledge of troubleshooting, AC/DC motors, DC drives and controls, transformers, power distribution, control systems, PLC ladder logic and mechanical skills required for daily maintenance.
Computer skills, including familiarization with Microsoft Office, is desirable.
Other Information:
Hours:
• Monday-Friday, 2nd shift position (Evenings 3:00pm-11:00pm)
This company offers a comprehensive benefits package, including but not limited to:
• Competitive salaries
• Medical, Dental, Vision, Life and Disability insurance coverages
• FSA and HSA
• Generous vacation
• Paid sick leave, paid parental leave, paid holidays, tuition reimbursement, adoption assistance, and a 401(k) plan with generous company match
• Additionally, some positions may be eligible for shift differential
Don't miss out on this exciting opportunity to join a hardworking, supportive team- apply with us today to get started!
#CB
#INDT3
#ZIP
Interested candidates please reference job code 212326 when responding to this ad.
---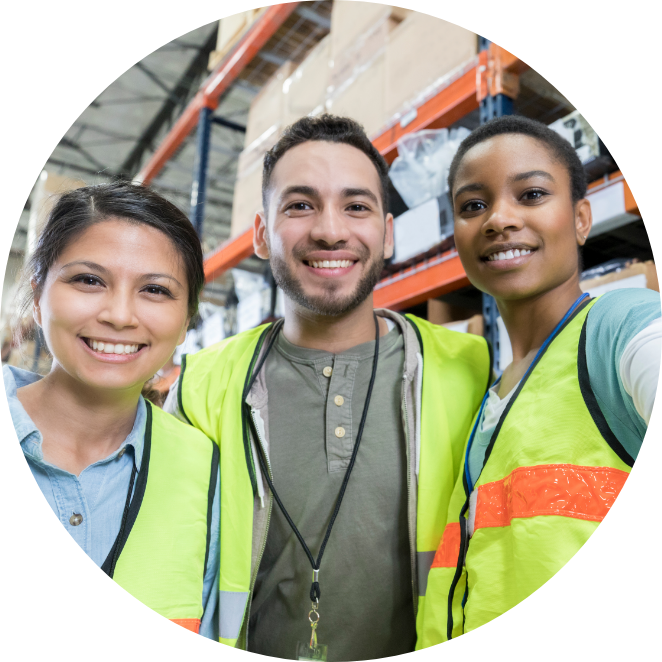 About us
CoWorx is more than just a job placement agency. We'll work one on one with you to
make sure we find the best fit for you while still getting you to work as fast as possible.

For over 40 years we have been a staffing leader, placing talented people with great
organizations all across the US. We attribute our success to our unmatched commitment to
people; our field talent, our clients and our employees.

Find out what it's like to partner with an employment agency that truly cares and supports
you through your job search process.