CNC Machinist
Location: Middleboro, Massachusetts
Job Category: Light Industrial
Job Description:
CoWorx Staffing Services has exciting new opportunities CNC Machinists in the Middleboro, MA area!
Responsibilities:
· Machine these production parts by operating and setting up equipment such as CNC Lathes and CNC Mills using existing tooling and/or fixtures.
· Start and stop machines as required to maintain quality, safety and production efficiency.
· Perform machine set-ups, tool offsets, editing changes and adjustments necessary to maintain quality of production.
· Maintain proper lubrication and fluid levels to insure safe and efficient machine operation.
· Remove scrap metal from machines necessary to maintain safe and efficient machine operation.
· Report equipment or tooling malfunctions to lead person.
· Ability to document procedures for all processes.
· Inspect own work-in-process with accepted procedures.
· Submit parts to in-process inspection in accord with accepted procedures.
· Make adjustments as necessary to maintain product quality.
Desired Background/Skills:
· High School Graduate or equivalent.
· Minimum of 3-years of experience as a CNC Machinist and/or has demonstrated certain skills and product knowledge.
· Capable of determining start and end points of angles by using a working and demonstrated knowledge of trigonometry and geometry.
· Capable of reading fine graduations on micrometers.
· Base knowledge of speed and feed calculation based on material to be machined.
· Base knowledge of proper tooling selection based on material to be machined.
Other Information:
Shifts:
· 1st Shift: 630am-3:00pm Monday-Friday
· 2nd Shift: 3:00pm-1:30am; Monday-Thursday
Benefits include:
· Medical and Wellness Credits
· Competitive 401k match
· Year end bonus based on previous year production
· Lots of longevity, room for growth
· Gym on site
· And much more!
Don't miss out on this exciting opportunity to join a hardworking, supportive team- apply with us today to get started!
#CB
#INDT3
Interested candidates please reference job code 197434 when responding to this ad.
---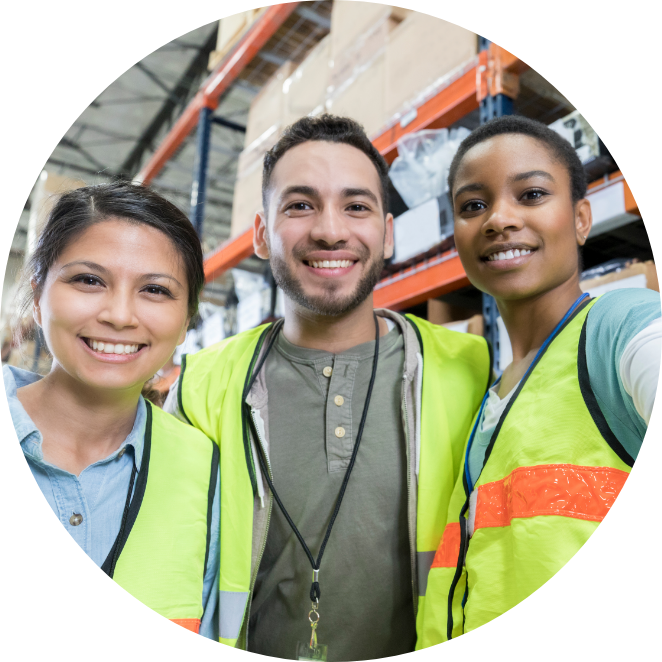 About us
CoWorx is more than just a job placement agency. We'll work one on one with you to
make sure we find the best fit for you while still getting you to work as fast as possible.

For over 40 years we have been a staffing leader, placing talented people with great
organizations all across the US. We attribute our success to our unmatched commitment to
people; our field talent, our clients and our employees.

Find out what it's like to partner with an employment agency that truly cares and supports
you through your job search process.