Accounts Payable-Customer Service
Accounts Payable-Customer Service
Location: Concord, New Hampshire
Salary: $45000.00 - $55000.00
Job Category: Finance/Accounting
Job Description:
CoWorx Staffing Services has a Direct Hire opening in Concord, NH.
This salaried employee will be responsible for accounts payable/purchasing and invoicing involved in the day-to-day operation in a manufacturing plant.
Responsibilities:
· Approve Bi-Weekly payroll report: Ensure that hours are accurate and submits to Human Resources. Completes payroll paperwork to match with the Pilot Payroll System. Is lead person at the plant for requests from Corporate Human Resources, including Enrollment for Benefits (medical), Workmans Comp, etc…
· Purchase order entry: Enters all purchase orders for the plant into the accounting program, ensuring all authorized signatures on the PO's and codes documents in accordance with company procedures. The individual will use manual documentation from plant personnel to receive all purchase orders into the accounting program.
· Purchasing: Place orders with select vendors.
· Perform three-way matching of Purchase Orders/Receiving Records/Invoices: Assures that PO's, Receivers (packing slips), and invoices match accurately prior to entering into the system. Enters all PO's and receiving documents into the shared NH spreadsheet.
· Accounts Payable Entry: Enter all accounts payable packages into the accounting program. Once all AP invoices have been entered, prints voucher registers and enter AP invoices into Docstar. Prints required reports, ensuring invoice totals and voucher amounts match. Upon verification that everything matches, transfers the voucher registers to the plant accountant.
· Accounts Payable Reports: Prints and reviews the weekly plant corporate voucher from the accounting program. Once approved, submits via e-mail to Corporate. Sends Corporate an email request for wire transfer request once per month.
· Month End Tasks: Ensures that all purchase orders, accounts payable, and invoices have been entered into the system. Assists the Plant Accountant with other duties as needed (month end accruals, payroll, reports, etc.)
· Customer Service Representative: Double checks sales order packages before invoicing is performed to assure data entry is correct and invoices are accurate. Invoices the customer after final approval from the Accountant. Sends invoices to the customers via email or "portal". Collects reports from each department and sends final reports to customers. Serves as a back-up for sales order entry.
· Maintain Files: Maintains the accounts payable files. Transfers prior years files to storage in banker's boxes to make room for the new year's AP files. End of year tasks include re-writing new folders, payroll records,OSHA logs, etc.
· Audit Support: Pulls supporting documents for audit requests for payroll, purchasing, and accounts payable, etc. as outlined by the Plant Accountant or Corporate.
· Other Various Tasks: Opens and distributes mail daily. Performs duties such as answering phones, taking messages, making copies, scanning, email communications, filing, data entry, updating vendors of payment status and organizing files. Works with new AP vendors to secure their W-9 and ACH information in order to get the new vendor established in Pointman. Updates certificates of insurance for onsite vendors. Handles other paperwork requirements to assure efficient plant operation. Performs all other tasks as assigned by manager or plant accountant.
Desired Background/Skills:
· Proven Accounts Payable Experience
· Must be at least 18 years of age
Other Information:
Don't miss out on this exciting opportunity to join a hardworking, supportive team- apply with us today to get started!
#CB
#INDT2
Interested candidates please reference job code 213369 when responding to this ad.
---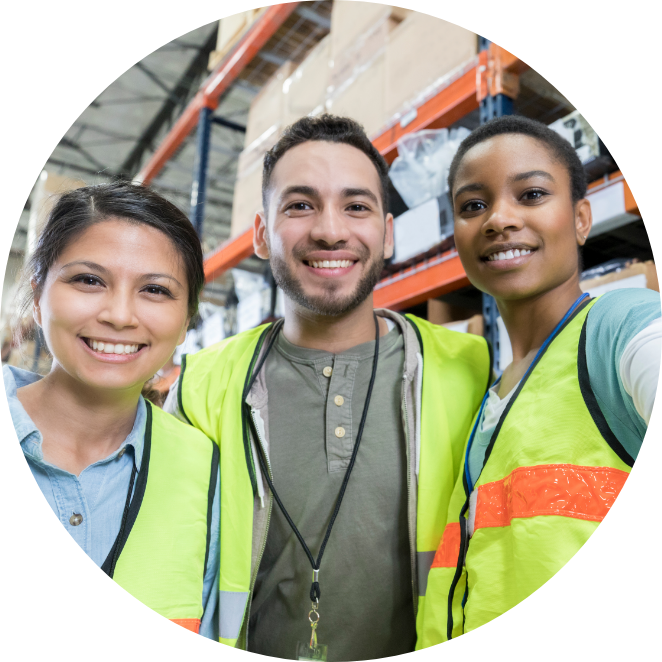 About us
CoWorx is more than just a job placement agency. We'll work one on one with you to
make sure we find the best fit for you while still getting you to work as fast as possible.

For over 40 years we have been a staffing leader, placing talented people with great
organizations all across the US. We attribute our success to our unmatched commitment to
people; our field talent, our clients and our employees.

Find out what it's like to partner with an employment agency that truly cares and supports
you through your job search process.