Production Support Specialt I-II
Production Support Specialt I-II
Location: Cypress, California
Job Category: Office Support
Job Description:
Location: Cypress, California
CoWorx Staffing Services has an immediate opening for a Production Support Specialist with Yamaha Motor Corporation in Cypress, CA. This Production Support Specialist serves as a central contact point providing information, planning, coordination, and support for all production processing regardless of platform on which it processes.
Working at Yamaha is a unique experience. The core of Yamaha's mission is to produce and distribute products that provide exceptional value and create a feeling of satisfaction and excitement. Producing the highest quality products in the motorsports industry can only be accomplished by employing enthusiastic people who believe in and want to contribute to this mission.
Responsibilities:
In this role, you will:
• Handle special projects to incorporate new processes on premise and the Cloud..
• Perform script writing in support of daily production plan.
• Ensure all scheduled production and test jobs run on time.
• Ensure all published special instructions and security standards are adhered to.
• Act as a liaison between internal and external user communities.
• Collaborates with application support staff to design and provision services and troubleshoot problems.
• Prepare Production Jobs within workload scheduler and recommend, plan, and initiate performance improvements for senior Production Specialist review
• Monitor performance of computer operation tasks in open systems, UNIX systems, and local/remote networks. Ensures all software and associated hardware equipment is up and running at all the times and initiates corrective action as needed. Any systems or hardware failures escalate to contact management and on-call support when problems cannot be resolved by standard operational procedure.
• Analyze system output, note abnormal results, and initiate appropriate remedial action for resolution in a timely manner.
• Conduct on-going analysis of processing deficiencies/weaknesses and either recommend or initiate changes, dependent upon complexity.
• Monitor and identify recurring failures requiring correction and work with the appropriate ISD personnel to ensure the conditions are corrected. Recommend remediation options and possible solutions.
• Other duties as assigned by manager or senior production specialist.
This is a long-term position offering consistent work with opportunities for growth in a fantastic work environment.
Desired Background/Skills:
What you need to succeed in this role:
• Some college preferred, degree or certification in Computer Information Systems a plus.
• Extensive knowledge of IBM Workload Scheduler 9.2 or higher.
• Must programming and scripting capabilities.
• Provides after-hours and weekend support as needed.
• Must have excellent organizational and written /verbal communication skills.
• Networking a plus.
Hours: During training it will be a flex schedule from 8:00 am – 4:00 pm.
After training the hours will be a swing shift from 3:00 pm – 11:00 pm working 4 days in the office and 1 day remote.
Other Information:
Working at Yamaha comes with more benefits than just a fantastic work environment. Working here means:
• Competitive compensation including a direct incentive opportunity!
• 12 paid holidays*
• One week of paid vacation*
• Free coffee, water, tea, and hot chocolate on site
• Yearly reviews with performance raises.
• Neat, clean work environment with 5s practices in place
• Plus, a la carte offering of best in class medical, dental, life, accident, and behavioral health coverage
Position: Product Support Specialist I-II in Cypress, CA.
Contact our office TODAY
Phone/Text: 262-947-6230
Email: smadrigrano@coworxstaffing.com
Interested candidates please reference job code 216608 when responding to this ad.
---
Location: Cypress, California
Similar Jobs
Production Support Specia...
---
Location: Cypress, California
Job Category: Office Support
To Apply for this Job Click Here Job Description: Location: Cypress, California CoWorx Staffing Services has an immediate opening for...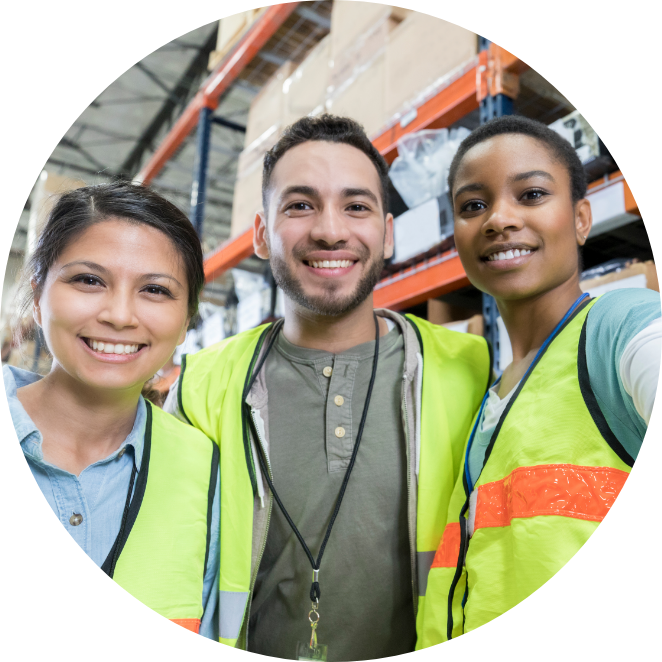 About us
CoWorx is more than just a job placement agency. We'll work one on one with you to
make sure we find the best fit for you while still getting you to work as fast as possible.

For over 40 years we have been a staffing leader, placing talented people with great
organizations all across the US. We attribute our success to our unmatched commitment to
people; our field talent, our clients and our employees.

Find out what it's like to partner with an employment agency that truly cares and supports
you through your job search process.