Plymouth Line Associate
Location: North Brookfield, Massachusetts
Job Category: Light Industrial
Job Description:
Location: North Brookfield, Massachusetts
CoWorx Staffing in partnership with VIBRAM located in North Brookfield, MA is seeking Plymouth Line Associate's on 2nd shift.
Vibram is one of the very few manufacturing locations for outsoles in the USA. Vibram's manufacturing plant in North Brookfield, MA has been around since the early 1800s!
The Plymouth Line Associate will perform various duties within the Plymouth Line to operate powered lift truck to transport raw material to breakdown mill and finished sheets from take off station as well as assisting and relieving at the various production stations and performing other duties as required.
These roles will require training on 1st shift, 9:00am – 5:00pm.
Responsibilities:
– Operate lift truck to transport skids of raw material from storage locations to breakdown mill and skids of sheets from take off to prescribed destination. Remove empty skids from mill and supply same to stacking area.
– Assist mill personnel in loading mill as required. Replace mill warmer in operation of feeding material to extruder and assist or relieve other production operations in routine duties.
– Pick up and dispose of trash, sweep area, clean belts and equipment as assigned.
– Detect and report defective materials, malfunction equipment as well as unusual situations. Observe and obey all safety rules, practices and procedures. Wear and employ all safety equipment and devices. Maintain equipment and work areas in a clean and orderly condition.
– Regular and reliable attendance is a requirement of the job.
Desired Background/Skills:
– Previous manufacturing experience is highly desired for these roles
– Excellent written and oral communication
– Ability to read and interpret documents
– Ability to bend, lift, stoop, stand, walk, etc.
Other Information:
– Training 1st shift: 9:00am – 5:00pm M-F
– 2nd shift: 2:00pm – 10:00pm, M-F
– Temp-hire
– Vibram offering paid holidays after 30 days worked
Apply with us today to learn more!
#INDT5
Interested candidates please reference job code 216313 when responding to this ad.
---
Location: North Brookfield, Massachusetts
Similar Jobs
Plymouth Line Associate

---
Location: North Brookfield, Massachusetts
Job Category: Light Industrial
To Apply for this Job Click Here Job Description: Location: North Brookfield, Massachusetts CoWorx Staffing in partnership with VIBRAM located...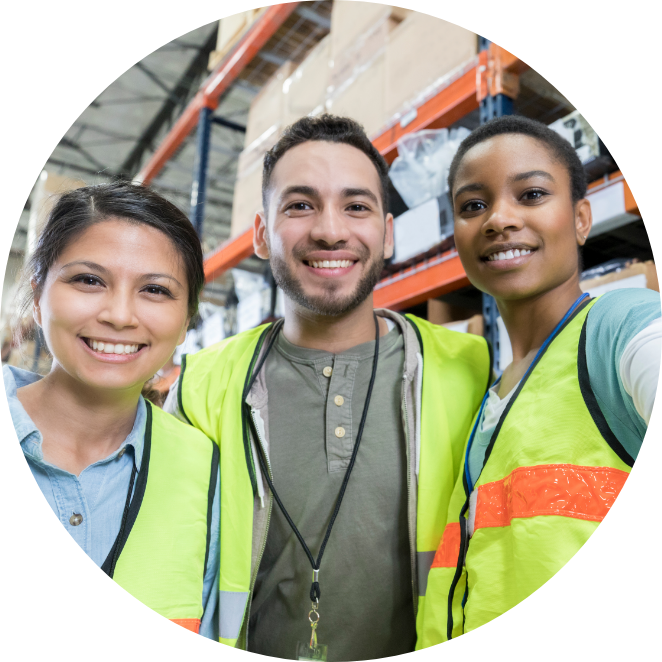 About us
CoWorx is more than just a job placement agency. We'll work one on one with you to
make sure we find the best fit for you while still getting you to work as fast as possible.

For over 40 years we have been a staffing leader, placing talented people with great
organizations all across the US. We attribute our success to our unmatched commitment to
people; our field talent, our clients and our employees.

Find out what it's like to partner with an employment agency that truly cares and supports
you through your job search process.