Forklift Operator – 2nd shift
Forklift Operator – 2nd shift
Location: Franklin, Massachusetts
Job Category: Light Industrial
Job Description:
Location: Franklin, Massachusetts
CoWorx Staffing Services has immediate openings for PIV (forklift, order pickers, walkie riders, etc.) Operators in the Franklin, MA area!
Come join our great team!
The PIV Operator, reporting to the Warehouse Supervisor, is responsible for operating specific power industrial vehicles for the purpose of moving, locating, relocating, stacking and counting merchandise.
Responsibilities:
– Locate and load, with Powered Industrial Truck/motorized equipment, customer product onto or from pallets, trays, racks, and shelves according to established procedures and safety requirements.
– Load, unload, move, stack, and stage product and material using a forklift, basaloid, clamp truck or other powered equipment.
– Assist with shipping and receiving, unloading trucks, checking in merchandise.
– Receiving / Put-Away: Unload inbound shipments safely and move product to storage locations.
– Efficiently move product from staging and / or storage areas into rail cars or trailers.
– Perform picking duties in an efficient manner that meets customers' service standards.
– Process customer orders for picking, receiving, put-away, and loading functions either via a RF Scanning or manually.
– Identify damages and report shortages or quality deficiencies of product(s) being handled.
– Operate all equipment in a safe and efficient manner following prescribed work methods.
Desired Background/Skills:
– Prior PIV experience preferred; including but not limited to reach truck, forklift, order picker, electric walkie rider.
– Must be at least 18 years of age
Other Information:
Shift Details:
– 2nd shift: 4:00PM – 12:30AM
Apply with us today to learn more!
#INDT3
#ZIP
Interested candidates please reference job code 216293 when responding to this ad.
---
Location: Franklin, Massachusetts
Similar Jobs
Forklift Operator - 2nd s...
---
Location: Franklin, Massachusetts
Job Category: Light Industrial
To Apply for this Job Click Here Job Description: Location: Franklin, Massachusetts CoWorx Staffing Services has immediate openings for PIV...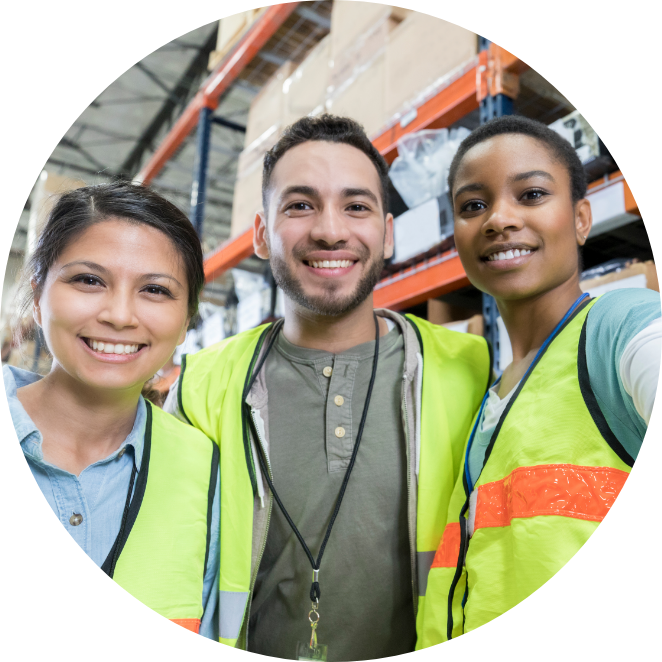 About us
CoWorx is more than just a job placement agency. We'll work one on one with you to
make sure we find the best fit for you while still getting you to work as fast as possible.

For over 40 years we have been a staffing leader, placing talented people with great
organizations all across the US. We attribute our success to our unmatched commitment to
people; our field talent, our clients and our employees.

Find out what it's like to partner with an employment agency that truly cares and supports
you through your job search process.