Inventory Controller
Location: Decatur, Georgia
Salary: $75000.00 - $80000.00
Job Category: Light Industrial
Job Description:
CoWorx Staffing Services has an exciting opportunity for a Manufacturing Inventory Controller in the Decatur area. This is a Direct Hire position working for one of our premier clients.
The Manufacturing Inventory Controller is responsible for Inventory Control, Labor Reporting and Production Management.
The salary for this position is $75,000-$80,000 per year.
Responsibilities:
– Plans, implements, and manages policies and procedures to optimize inventory control and reduce waste.
– Develops and implements standard operating procedures for inventory control, including assessing on-hand stock amounts, cycle counts, stock replenishment, proper locations, and product number labels.
– Works closely with Supply Chain to ensure all raw materials are recorded and received.
– Perform the analysis and review of all transactions relating to material accounting to ensure that inventory and related expenses are recorded timely and accurately
– Review cost and inventory issues, book to physical inventory differences, bill of material changes, standard cost and daily/weekly production report.
– Meet all internal and external financial reporting and analysis needs.
– Performs daily analyses to predict potential inventory problems. Reviews deliveries and shipments to update inventory. Prepares and/or reviews detailed reports on inventory control operations, stock levels, cycle counts, and inventory adjustments.
– Manages inventory loss and gain and provides insights to process gaps that drive results. Provides guidance regarding inventory variances.
Drives inventory processes for large distribution center operations. Creates action plans to address inventory issues and process deficiencies by inbound, outbound, and/or transportation departments to ensure inventory accuracy.
– Serves as a liaison with asset protection and operations leaders to ensure issues are appropriately reported and resolved.
– Prepare monthly inventory analysis, analysis of goods received and invoices received, and diesel fuel reporting and analysis.
– Observe the daily cycle counts and monitor results to ensure final counts are properly entered and approved.
– Work extensively with user departments and communicate professionally and accurately with a variety of internal and external customers.
– Develop a complete understanding of the workflow surrounding the material accounting cycle and provide suggestions for process improvement.
– Generate reporting for client departments and conduct data analysis in response to management inquiries.
Desired Background/Skills:
– A minimum of 5 years of experience with inventory management in a high-sku count and high transactional business model managing.
– Ideal candidate will have Inventory Manager experience working with raw materials like powders/solvents/chemicals.
– A 4-year college degree in a similar field or the equivalent years of experience.
Other Information:
This is a Direct Hire opportunity. The hours are some what flexible, but would like someone there during their peak times. Ideally either 7am-4pm, 8am-5pm or 9am-6pm Monday through Friday. This position has the opportunity for 3 bonuses each year. One large bonus that is split into 2 payments and the other bonus is a profit sharing bonus.
#ZIP
#INDT3
Interested candidates please reference job code 214870 when responding to this ad.
---
Similar Jobs
Inventory Controller

---
Location: Decatur, Georgia
Job Category: Light Industrial
Apply Now Job Description: CoWorx Staffing Services has an exciting opportunity for a Manufacturing Inventory Controller in the Decatur area....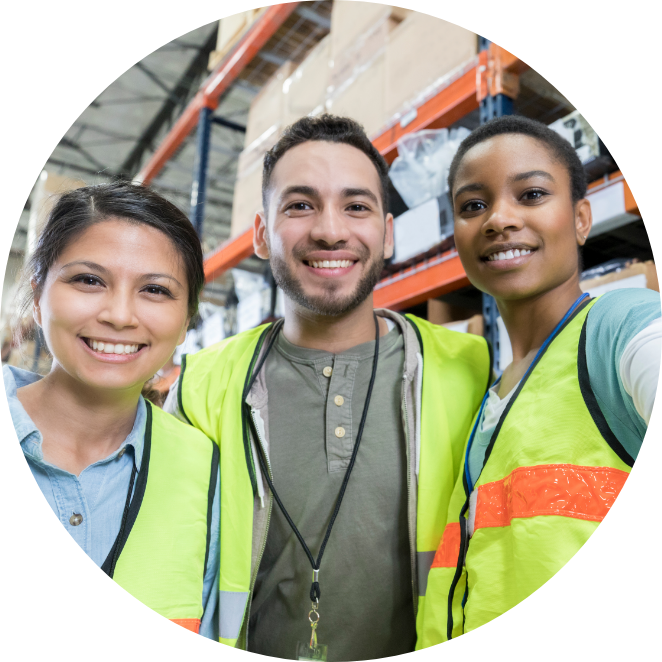 About us
CoWorx is more than just a job placement agency. We'll work one on one with you to
make sure we find the best fit for you while still getting you to work as fast as possible.

For over 40 years we have been a staffing leader, placing talented people with great
organizations all across the US. We attribute our success to our unmatched commitment to
people; our field talent, our clients and our employees.

Find out what it's like to partner with an employment agency that truly cares and supports
you through your job search process.