Warehouse Packer
Location: Danbury, Connecticut
Job Category: Light Industrial
Job Description:
The Warehouse Packer is responsible for packaging completed assemblies, verifying picklists, obtaining all necessary documents and shipping completed orders in the most efficient means possible.
Responsibilities:
• Assemble, check and package sub-components and finished products according to instruction, production order, work and inspection instructions as well as drawings in a quality and schedule-minded fashion.
• Prioritize and arrange Pick List based on commitment level to customers.
• Using RF scanners accurately pick correct items and quantities as directed by Pick List.
• While packing confirm picked items and package items in appropriate shipping container.
• Follow all special instructions on Pick List.
• Operate shipping computer.
• Assist in warehouse function such as cycle counts and product placement.
• Monitor shipping supplies and alert supervisor that need to be reordered.
• Perform clerical functions such as data entry and filing.
• Operation material handling equipment
• Maintain a clean and orderly work area.
• Perform computer and administrative work such as order printing, label creation, order confirmation and tracking.
• Coordinate transport arrangements with carriers.
Desired Background/Skills:
• High School education or equivalent.
• 2+ years of recent warehouse or manufacturing experience required.
• Ability to use computers and other electronic interface equipment (i.e. scan guns, printers).
Other Information:
Interested candidates please reference job code 214822 when responding to this ad.
---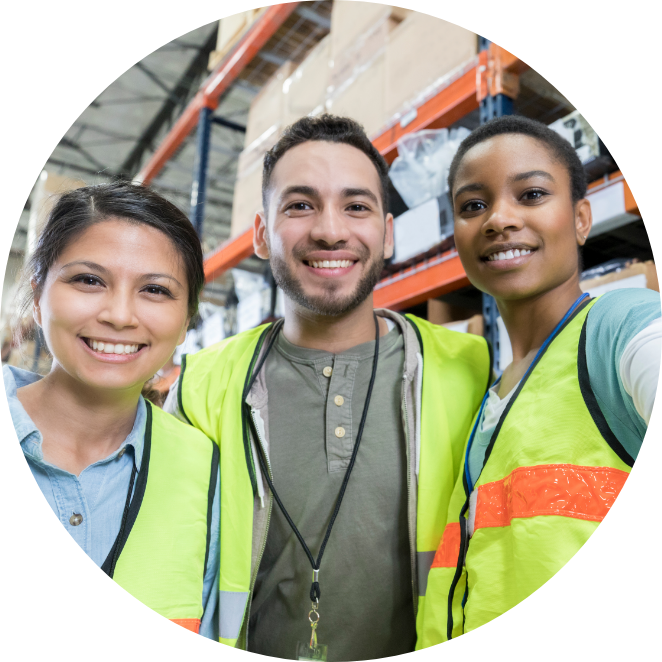 About us
CoWorx is more than just a job placement agency. We'll work one on one with you to
make sure we find the best fit for you while still getting you to work as fast as possible.

For over 40 years we have been a staffing leader, placing talented people with great
organizations all across the US. We attribute our success to our unmatched commitment to
people; our field talent, our clients and our employees.

Find out what it's like to partner with an employment agency that truly cares and supports
you through your job search process.