General Laborer
Location: McDonough, Georgia
Job Category: Light Industrial
Job Description:
Location: McDonough, Georgia
CoWorx Staffing Services is now hiring General Laborers in McDonough, GA! These are temp to perm positions based on attendance and performance. Up to $17.50 per hour.
Responsibilities:
• Returns, picking, packing, shipping, box making.
• Associate will work in a warehouse environment with clothing garments that consist of clothing items, purses and shoes.
• Ensure that merchandise is properly, efficiently and expeditiously picked and processed as required by the Tory Burch standers and Distribution Center.
• Associate will work in Returns department handling all returned items and ensuring that the party returning the items receives credit. Data entry and attention to detail will be required.
• Box making required the associate to break down or make boxes for items coming back in and items also going out of the facility.
• Associate will put back items utilizing the RF Scanner that have been returned to the warehouse.
• Prepare boxes by using USPS labels and tape to secure merchandise before being shipped out of the facility.
• Work effectively to meet or exceed productivity goals while maintaining high quality standards
• Use equipment such as RF Scanners daily to complete daily tasks
• Perform quality assurance inspections in certain departments
• Moving, securing and loading or unloading materials
Desired Background/Skills:
• Must be at least 18 years old
• Must have at least 1 year of experience in warehouse environment
• Must be able to work overtime when needed
Other Information:
Shifts Available:
• Monday-Wednesday, 7:00am – 7:30pm – $16.00/hr.
• Thursday-Saturday, 7:00am – 7:30pm – $17.50/hr.
Don't miss out on this exciting opportunity to join a hard-working, supportive team – apply with us today to get started!
Interested candidates please reference job code 196747 when responding to this ad.
---
Location: McDonough, Georgia
Similar Jobs
General Laborer

---
Location: McDonough, Georgia
Job Category: Light Industrial
To Apply for this Job Click Here Job Description: Location: McDonough, Georgia CoWorx Staffing Services is now hiring General Laborers...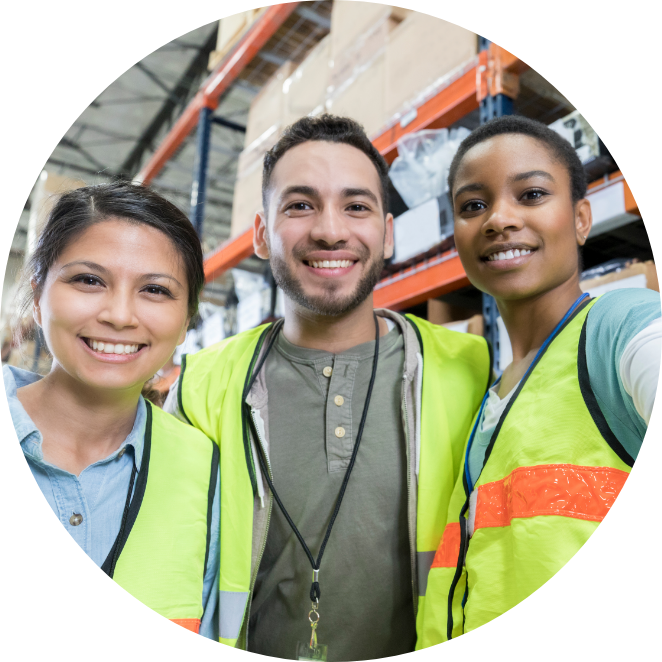 About us
CoWorx is more than just a job placement agency. We'll work one on one with you to
make sure we find the best fit for you while still getting you to work as fast as possible.

For over 40 years we have been a staffing leader, placing talented people with great
organizations all across the US. We attribute our success to our unmatched commitment to
people; our field talent, our clients and our employees.

Find out what it's like to partner with an employment agency that truly cares and supports
you through your job search process.